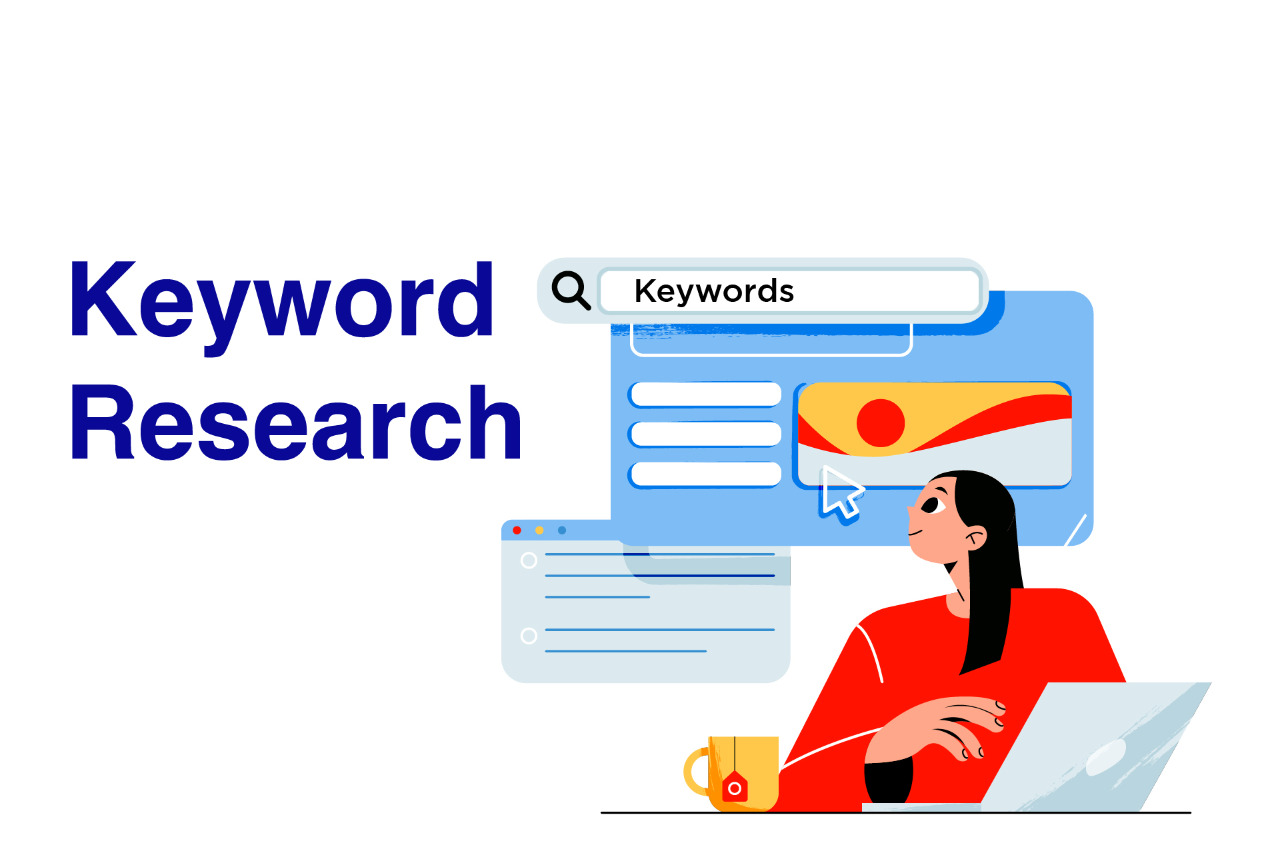 Your content marketing and SEO strategy must include keywords. The appropriate keywords that are
relevant to the content of your website will help it be found on search engines, which can drive more
leads, sales, and profit.
What makes keyword research important?
Any word or phrase that people enter into a search engine to learn more about a certain subject is
referred to as a keyword.
Keyword research is essential as it can help you attract customers who will be interested in your brand
and its products or services. It is the process of identifying and choosing the words, terms, and phrases
that customers will use to search for the kinds of products and services your company provides.
By conducting keyword research, you can select the most pertinent keywords for your target audience.
This, therefore, enables search engines like Google to better comprehend your web pages and suggest
your website to users who are looking for these particular terms.
Short-tail and long-tail keywords
Short-tail and long-tail keywords are the two types of keywords. The fundamental distinction between
the two is that while short-tail keywords receive greater traffic on an individual basis, long-tail keywords
collectively account for about 70% of all search traffic. This is due to the fact that users of long-tail
searches frequently seek more specific information because they are seeking specific results.

Keyword research can help:
Get the correct visitors to your website: If the wrong people arrive at your website, it's doubtful that
they will click or buy anything. It might generate leads, but they might be the wrong kind or have low
intent.
Finding keywords with high search volume and low volume terms: Keyword research enables one to
keep phrases with high volume and avoid phrases with low volume.
Direct content creation: By knowing the keywords that individuals use when searching, you may directly
modify your content to meet their needs.
Target keywords that are within your limit: Based on your present SEO presence, be sure to target
keywords that are both reasonable and not overly competitive. In order to distinguish between
transactional keywords, which will be very difficult to rank, and less competitive informative keywords,
which can be good for your company, keyword research is helpful.
Your SEO keyword research and strategy will give you the advantage as it becomes more crucial to have
your content discovered and ranked higher than your rivals.