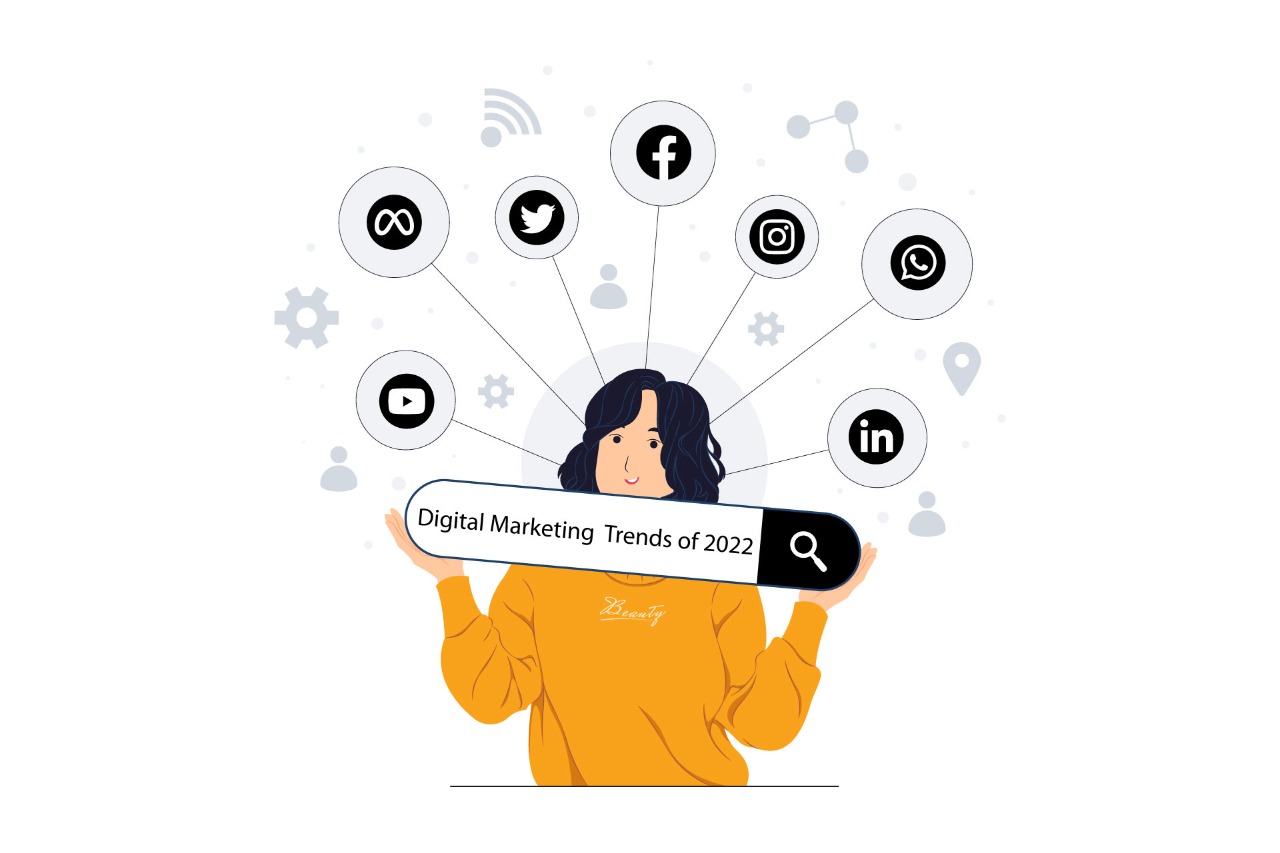 Digital marketing is continuously changing and developing, yet 2022 will probably hold a few sensational changes. Marketing and brands will plan for the future of digital marketing. At the same time, they will take advantage of it too. Here are some digital marketing trends of 2022 to keep in mind and how you can utilize them for your potential benefit.
Meta is everywhere
Facebook officially changed its name to Meta. While making a name for the parent organization is legitimate, the decision matters. Facebook is very enthusiastic about Metaverse, a term for virtual and augmented experiences. It's is a huge matter for the future of the web.
After Facebook changed to Meta, there were a lot of rumors that people would leave Facebook. But Facebook isn't going anywhere. Facebook currently has just about 3 billion clients and the client numbers develop each month. Marketers ought to expect Facebook will keep on overwhelming.
Growth of Influencer Marketing
Influencer marketing is the most modern trend in digital marketing. Or we can say it will be on top of the marketing techniques in future. In 2021 influencer marketing has reached 13.8 billion and keeps on developing. While the influencer itself is the marketer here, the campaign nourishes context and relevance naturally that attracts the people. Marketers should focus on the opportunities with clients for giving a space for influencers for marketing.

LinkedIn – The Rising Star
LinkedIn keeps on being a rising star in the digital space. Day by day, the number of users in the LinkedIn platform is rising and thereby a rapid growth in engagements can be seen there. For better outcomes for the business and pages, they are constantly launching new features to attract people.
As indicated by LinkedIn, digital skills are the most sought-after. However, there is a major skill gap in the digital area. Marketers ought to up skill to remain pertinent, and pioneers ought to have digital up skill plans for their company.
Integrated SEO and Algorithm Strategy
Search engine optimization is one of the most established and most significant types of digital marketing. Now search algorithms take the seat of brilliance and smartness. Marketers should focus on giving a remarkable and meaningful experience to their clients.
All aspects of digital marketing like social media newsfeeds, ads, emails, Websites and SEO is algorithm-driven. The fundamental thing for all algorithms is user experience. To remain applicable, marketers should give a user experience that clients need.
Traffic Driven Website
Website traffic is predominantly portable; nonetheless, most sites don't have completely mobile-optimized experiences. As Google launched Core Web Vitals webpage configuration, speed will turn out to be more significant.
Marketers should get more engaged and intend to improve. Everyone loves new emerging trends, so marketers should also focus on the leading edge of new technologies and platforms. However, never forget the foundation that you built for digital marketing. Because the majority of business growth still comes from the foundational tools. Regularly, enhancing your base advanced performance will give a preferable return on investment than the new tools.