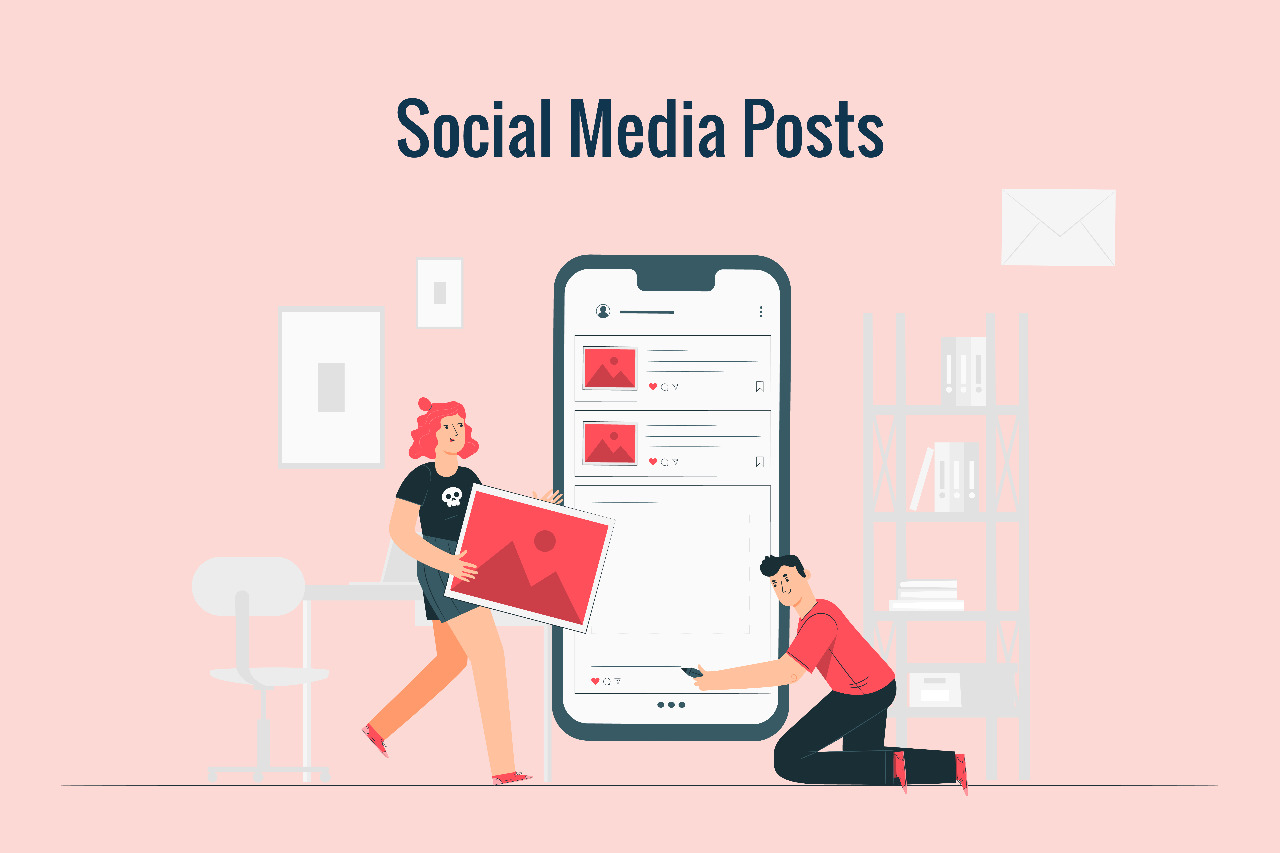 Most people out there think that creating social media content is very simple. Well, that's not
true. Writing for your social media feed and writing for a business are quite different things.
From a business perspective, it might be challenging to write the appropriate copy that will
appeal to your audience. It must have the potential to reach new customers and make a
significant influence on the brand's perceived authority.
Every minute people scroll on their social media and a marketing strategy on social media
provide a lot of potential to generate quality leads, raise brand awareness, and create
conversions. 
Every social media platform has its own best practices and algorithms. For example, a piece of
content that becomes popular on Instagram may not necessarily gain the same traction on other
platforms, like LinkedIn or Twitter. Therefore, you must review your social media strategy if
you have been repurposing the same content and adapting it to meet all the social media
platforms.
Here are a few guidelines that you can pursue to gain remarkable success on social media
platforms
Facebook
Facebook is the most popular social media network, so it makes sense that when you hear the
term 'social media,' you immediately think of it. But Facebook may not always respond well to a
one-and-done strategy because the network works with numerous media formats. You should
experiment with various posting strategies, depending on the objectives you aim to achieve.
Videos are the highest performing content on Facebook but it doesn't mean that you should only
concentrate on videos. Facebook campaigns are the most effective in terms of engagements and
reach.

Instagram
Instagram is a well-known example of a visual-rich platform. However, regardless of how
artistically you design your posts, the captions must be given just as much consideration. Your
word choice is quite important, especially if you want your posts to get a lot of traction and
conversation. A maximum of 30 hashtags are allowed per post on Instagram. You can mix and
match a few more well-known, general hashtags with branded hashtags and hashtags that are
specific.
Twitter
To communicate your message inside the constrained space on Twitter, you must articulate it
with many sharp and concise words. Once you get things going, your tweets will undoubtedly
soar to a new height.
LinkedIn
The most frequent error that beginners make is to view LinkedIn as Facebook's identical twin.
Although there are uncanny parallels between the interfaces, the type of content that the audience
on the platforms expects is quite different. Business professionals and brands primarily utilize
LinkedIn to provide industry insights, corporate news, and updates. It might not be a good fit for
LinkedIn's audience to reshare a hoax video that went viral on Facebook.
Keep these things in mind and engage the audience with great content on various social media
networks.