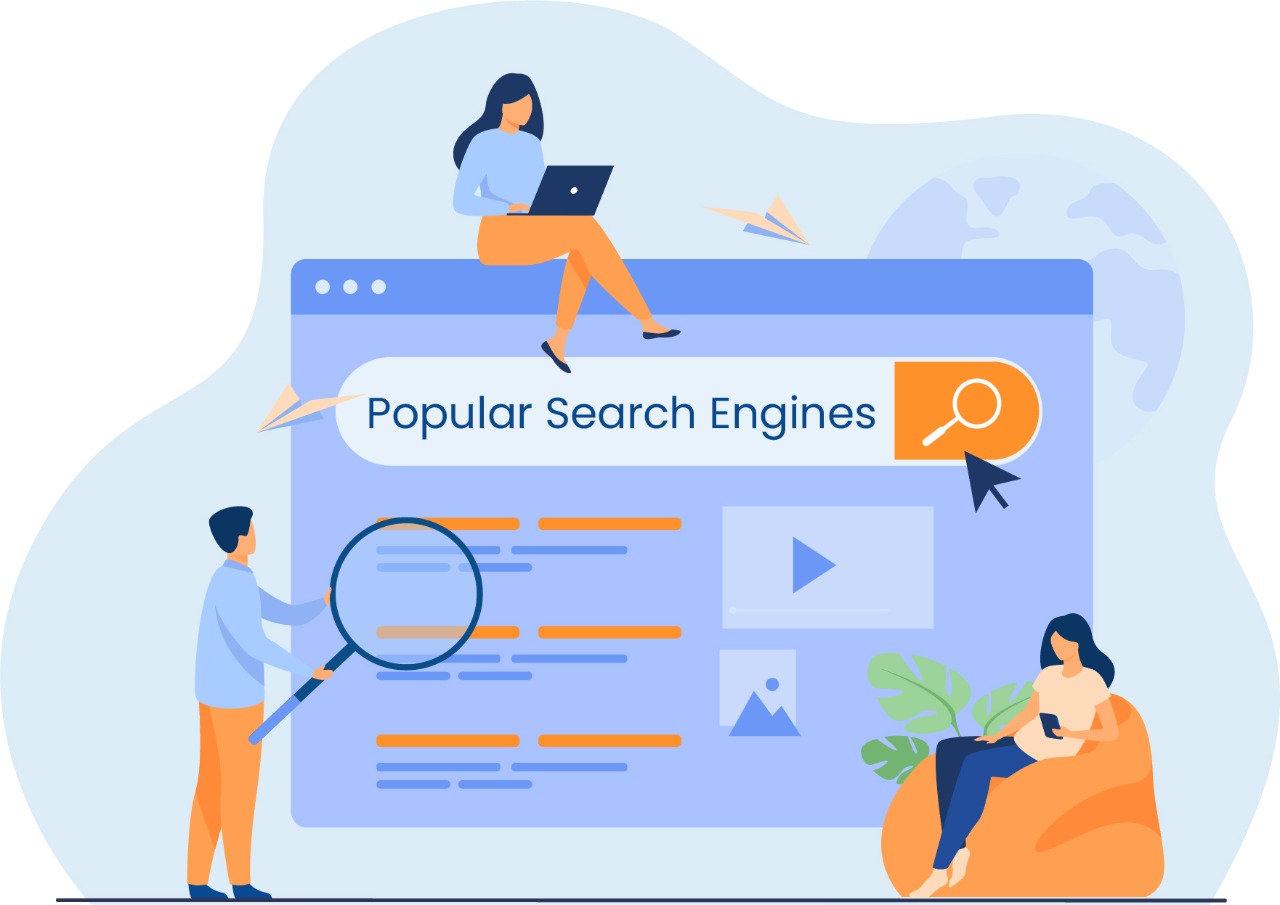 With over 80% of the search market share, Google is undoubtedly the most popular search engine.
However, because of its prominence, it is the most difficult search engine to rank highly on. If you ignore
using the other search engines, you could be losing out on important traffic opportunities.
Here, we're going to examine the top six search engines worldwide, so you will be familiar with some
other potential traffic sources for your SEO.
GOOGLE
With over 80% of the search market share, Google is undoubtedly the most popular search engine.
Furthermore, Google accounts for about 95% of mobile traffic. Because of its high traffic potential,
Google is a good alternative if you want to dominate organic or sponsored search. The drawback is that
nearly everyone is vying for the same traffic.
Remember that Google's algorithm strives to satisfy users' demands directly on Google without
requiring them to open any links, just like featured snippets. You may find it challenging to attract the
website traffic you want as a result of these features and Google's widespread use.
BING
The main competitor to Google, Bing, powers Yahoo, the third-largest search engine in the United
States, and accounts for 15% of all searches made there. The design of Bing's search results pages is
strikingly similar to Google's, featuring the same categories, a white backdrop, blue links, and green
URLs. However, Bing also provides "Rewards," a programme that awards points for searching or
shopping on the search engine and enables you to redeem those points for gift cards, charitable
donations, and other items.

YAHOO
Yahoo!, while not having the most streamlined search engine interface, comes in third in our ranking
with less than 3% of the global market. Bing powers Yahoo!, so search results across the two search
engines are quite similar. With over 600 million monthly users, it is still a significant search engine in and
of itself.

DUCKDUCKGO
DuckDuckGo, which is praised as "the search engine that doesn't track you," might be worth a try if
you're uncomfortable with targeted advertisements or don't want your search data retained. You may
safely look for anything without worrying because it doesn't track, gather, or store any information. It's
important to note that DuckDuckGo still displays advertisements, not personalized ones.
Furthermore, compared to other search engines, DuckDuckGo is additionally simpler to use because it
has a simple UI and just one search page. As of September 2022, it had an average of 94,758,414 daily
direct searches, slowly but surely gaining traction in the search market.
Ultimately, when developing an SEO plan, it's crucial to take other traffic opportunities outside Google
into account. By varying your sources, you increase your chances of appearing on the top page of search
engine results and improve your chances of identifying a truly great target audience.