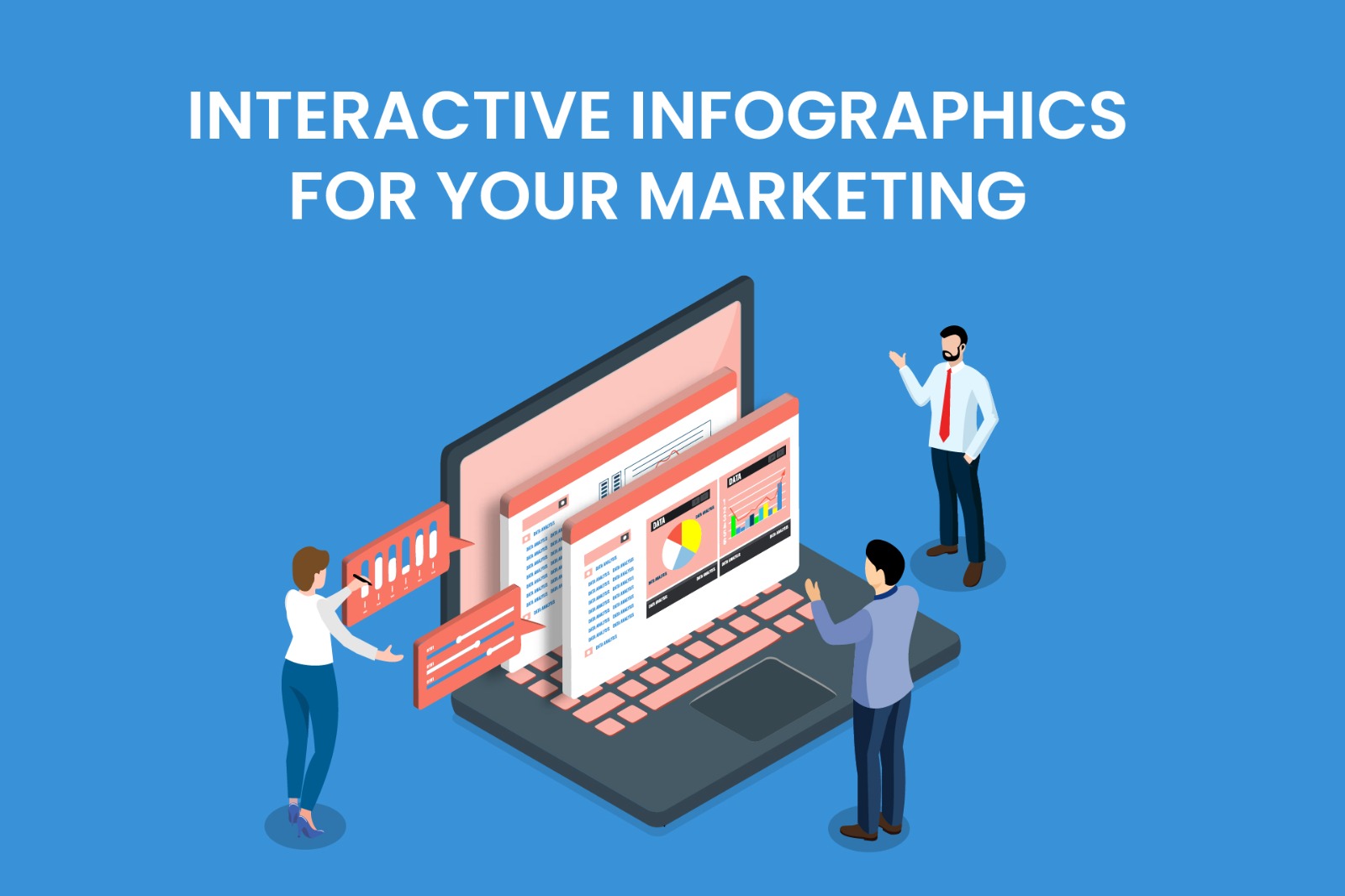 In any business, infographics are an effective tool to educate customers. They make complex
information simple to acknowledge and because of that, customers like them. It's no surprise that
people recall 80% of what they see, 20% of what they read, and 10% of what they hear.
Furthermore, Infographics are essential for any marketing strategy, because 90% of customers prefer
visual information. So let's create engaging visuals that will attract your customers and make them
remember.
What precisely is an Interactive Infographic?
Traditional infographics have been around for a long time, but they only give static content that
you read and view. Modern interactive infographics, on the other hand, take things to a whole
new level. They educate, excite, and engage your customers by actively participating rather than
passively observing.
Hotspots, polls, surveys, quizzes, films, games, lead forms, calculators, and other interactives are
available in interactive infographics. Customers can connect with your brand and learn more
about your business, products, or services by simply answering questions, selecting preferences,
guessing, voting, navigating, or playing. As a result, interactive infographics are ideal for event
promotion and other related tasks.
The success of an interactive infographic depends on how you make it simple for your customers
to understand. Consumers should be able to understand the information easily and navigate it
seamlessly. The main purpose of an infographic is to draw the attention of your customers and
educate them about your business.
Benefits of Interactive Infographics on Marketing
Increases engagements
Lead generation
Improves your brand awareness
Increases brand loyalty
Educating customers about your products and service

Where to Use Interactive Infographics in Marketing?
1. Blogs
Embedding interactive infographics on blogs helps to engage and interact with your readers very
effectively. Incorporating interactive elements like hover-over effects, clickable hotspots, and
animations makes your content more interesting and memorable.
2. Social Media
Interactive infographics are easy to share on social media platforms like Instagram, Twitter,
Facebook, and LinkedIn. They are eye-catching and attention-grabbing, making them a great
method of increasing social media interaction.
3. Events
At events, interactive infographics can be used to present participants with a more immersive
and interactive experience. Attendees can interact with the visualisation and explore the data
more meaningfully by utilising touch screens or tablets.
Interactive infographics are a powerful tool for creating engaging content. Stay up to date with
the ever-changing digital landscape. Make interactive infographics a part of your marketing
strategy and see the results for yourself.