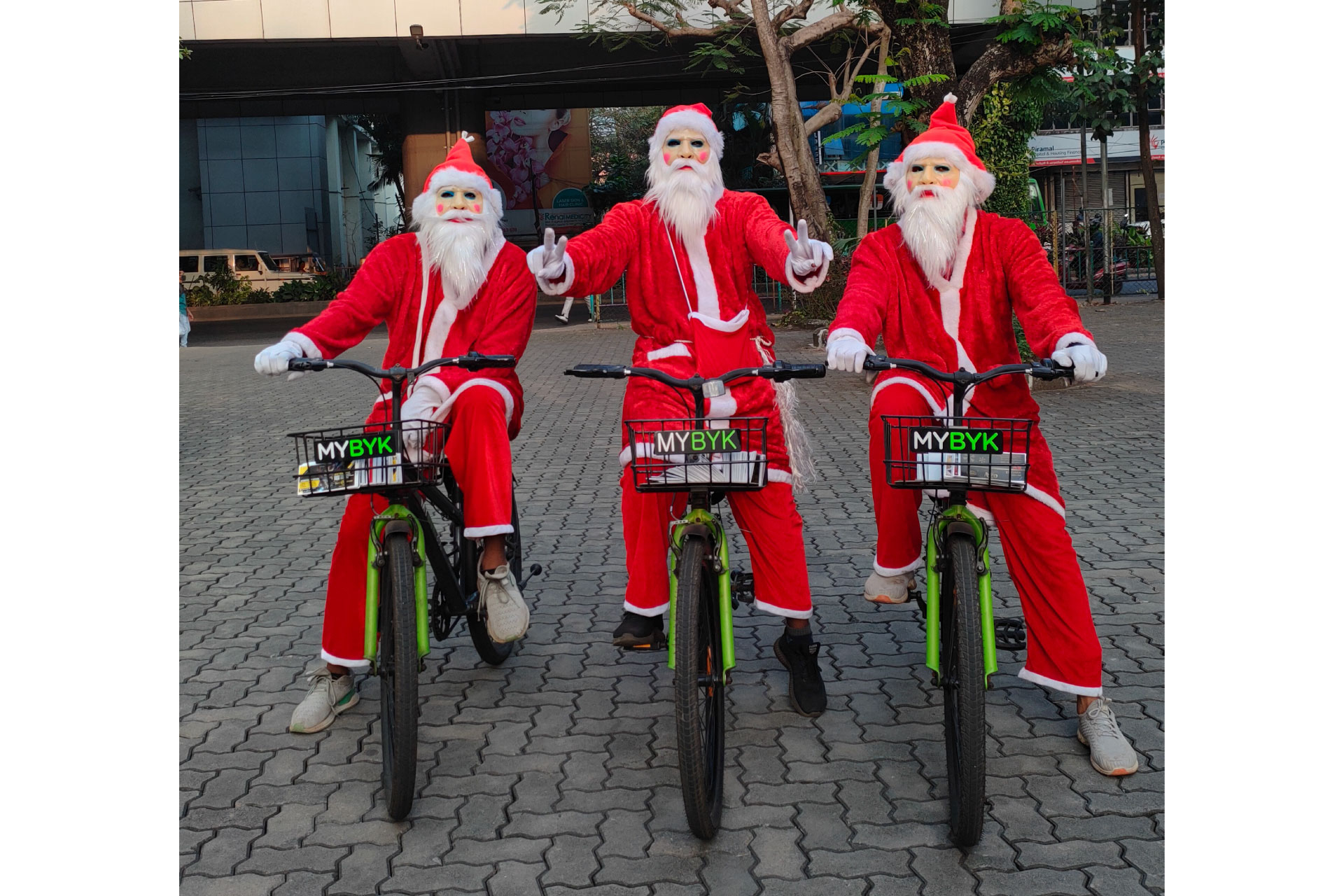 We, Antz Media Digital, a leading digital marketing agency in Kerala, conducted a 'Christmas – New Year one-week Happiness Campaign' from 17th to 23rd December 2021 in Kochi. By this campaign, we aimed to evolve our clients' business to the next level. Our campaign was a big success resulted in more walk-ins and business for our clients.
Purpose of the campaign
Increase our client's brand reach and sales during that festive season. We were sure that we could give them an overwhelming footfall in their brand outlet till March 2022.
How We Did it
Our 3 Santas riding on their cycles had distributed a bunch of gift vouchers (with 3 months validity) randomly to the public in Kochi city. Customers were very excited about the gift vouchers and they were overwhelmed with the Santas.
Result
The main goal of the campaign was to increase the brand awareness of the products and convert leads for the business. The brand awareness of the products was successfully increased during the campaign.
Once the campaign was over, we asked our clients for feedback. And the result is far great than we expected. All of our clients were happy that they got more walk-ins in business.